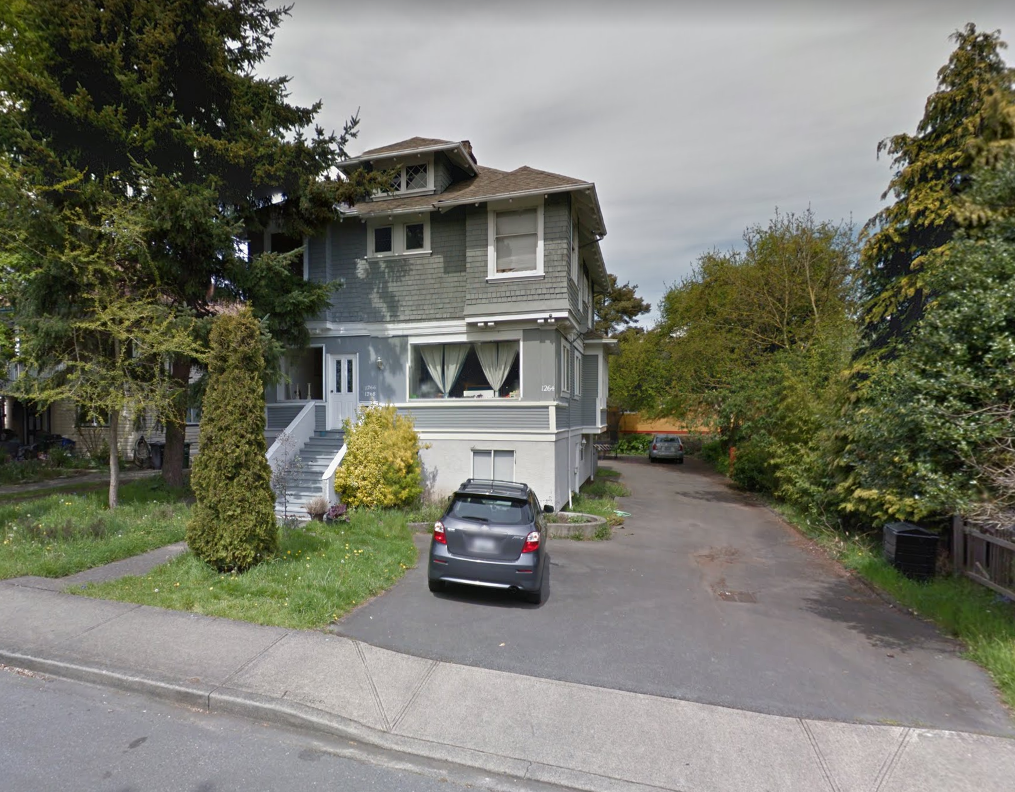 Bright Spacious Character Home Suite – 2bd 1bth
Room # 1 - 14ft x 12ft with a closet and three windows
Room #2 - 14ft x 12ft with a closet and three windows
Living room - 19 1/2 ft x 12 1/2 ft with large bright windows
Bathroom - is split into two rooms, one with sink and toilet, one with sink and shower/tub. This is a great feature for roommates or families!
Kitchen - Full sized appliances, double sink, large bright windows, hood vent
- Walking distance to downtown core
- Multiple windows in every room
- Stained glass features
- No utilities are included
- One parking spot is included
- The 2, 22, 27, and 28 buses are right around the corner, and the 11, 14, 24, and 25 buses are just blocks away
Daily errands do not require a car.
Transit is convenient for most trips.
Daily errands can be accomplished on a bike.
Location
Balmoral Road, Fernwood, Victoria, Capital Regional District, British Columbia, V8T 1E9, Canada